Thursday, 28 February 2013
Damouche few mins before he was killed.
Culled from
Laila Ikejis's Blog,
Banking and Finance LASU student Damino Damoche, real name Olaniyan Damilola, was shot dead today at Lagos State University Ojo gate by people suspected to be cultists. People say he too is a cultist. Damoshe who got popular for his song - obo to she was shot twice in the head and hand after he finished writing a test at faculty of management science. Read more to see the horrible pics if you can stomach it. VIEWER'S DISCRETION IS STRONGLY ADVISED.
Wednesday, 27 February 2013
Selena Gomez and Vanessa Hudgens before leaving for the Golden Globe Awards. They look so alike
.
FameFlyNet.

Exactly 2 weeks after singer Goldie Harvey featured on the popular lunch hour TV Show, JAMZ and ME, where she announced her visit to the Us to attend the 55th Grammy Awards in Staples, Los Angeles. Gosh you know what they say you never know what you've got till its gone, imagine when the last caller called i expected her attitude to change but she even apologized sef, now thats humility, mehn am so sad now. RIP Goldie. I pray you found God.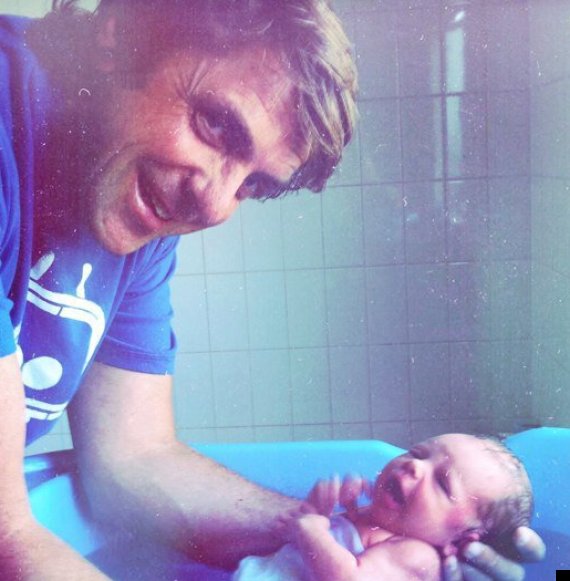 The Victim Adam Strange.
A 46-year-old swimmer has been killed in a rare shark attack off New Zealand's Muriwai beach. Father-of-one Adam Strange was fatally injured by the shark, believed to be a great white measuring up to 14 feet long. Police and lifesavers recovered the man's body on Wednesday afternoon at Muriwai, a popular surfing beach near the city of Auckland, on New Zealand's North Island. Witness Stef McCallum, 18, said about 200 people were on the beach at the time. She saw a police officer go out in a surf lifesaving boat and fire "about 20" shots into the water at the shark."Everybody was evacuated from the water. Word of mouth, 'shark', and everybody left the water," she said. He called for help before he was pulled under water.
SKY NEWS.
Reality TV star Kim Kardashian and her rapper boyfriend Kanye West are doing everything they can to spend some time together before the birth of their first baby by planning another holiday. However the couple's romantic getaway has been ruined by the legal battle Kim is facing with her ex, Kris Humphries. The divorce proceedings is putting a huge strain on the 'Kimye' relationship as the court date has been set in May - only two months before the arrival of their daughter. This being the main reason why the two lovebirds cancelled their holiday plans. "Kim had been in Nigeria for a concert and Kanye was set to join her, but she stayed for less than a day and got straight back on a plane to LA," an insider told Heat magazine. "The last thing she felt like was being on holiday." Kris Humpries is accusing her of fraud for using their wedding as a publicity stunt to boost ratings for TV. Meanwhile
OMG
is claiming that the recent racy photo shoot Kim and Kanye had for french magazine L'Officiel Hommes is in complete contrast to Kardashian's recent interview with DuJour magazine – just last week! – in which she shared her new privacy policy.
Entertainment Wise.
OMG Yahoo.
Justin And Jennifer.
According to
Hollywood life
, Jen, 44, and Justin, 41, allegedly have a wedding date set for soon after the former Friends star wraps her current film in Connecticut on March 8. They've designed their own wedding bands and Jen has a dress in mind!"It will be a small affair with their closest friends," a source close to Jennifer tells PEOPLE. Jen "is crazy about Justin and can't wait to be his wife," the source adds. "Jen seems more confident than ever," the source continues to tell the magazine, "and they've become a great team." They got engaged last year.
So happy for Jennifer its about time to, she deserves to be happy. Brangelina eat dirt.
A man who punched a teenage girl and a female student, leaving them unconscious on the ground, has been jailed for four years. Michael Ayoade, 35, was caught on CCTV staging the random attacks in Plaistow, east London. In the second attack on November 13 last year, he jogged up behind a 16-year-old girl in the High Street and punched her in the head. The teenager fell to the ground, breaking three of her teeth. A year earlier, Ayoade punched a university student in the side of the head at Plaistow tube station. His victim, Daniella Montieth, was taken to hospital with a broken tooth. Passing sentence at Inner London Crown Court, Judge Roger Chapple said Ayoade, of Greengate Street, Plaistow, had launched "vicious, unprovoked attacks on young, lone females". Watch Video of the attack after the cut.

Favour is back with chinny baby, beautiful song, concept, soulful........makes me want to fall in love all over again.
She posted this on Facebook yesterday, all you naysayers ahve you heard, meanwhile i love her red hair very very FIERCE.
Doug Cutler And Eel.
A snap of a fisherman holding the bloody, impaled body of a sea lamprey aloft has gone viral… and given everyone nightmares. The somewhat phallic looking, fanged creature, was posted on Reddit under the seemingly innocuous header "Friend also caught this fishing in NJ.'Those who clicked, expecting some oversize yet nevertheless innocuous species of fish, were left clawing at their own eyes in an attempt to unsee the horror before them. What's more, these beasts are no sick Photoshop job, they're real. The snaps have been traced back to the Facebook page of fisherman Doug Cutler, who speared the beast with a bow fishing arrow.
It reads Breaking Curses and Demonic Convenants.
Theme Prison Break Season 1
24TH, 25TH AND 27TH OF February
Sun- 8am, Mon 4pm Wed 9am
Church Auditorium
Accepting The Weaker Vessel Syndrome (Not Cultivating Yourself.)
I have discovered that a lot of women take care and cultivate themselves more as singles than as married women and many excuse it with the weaker vessel syndrome that has empowered a lot of men at the expense of women. I am aware that there a lot of men who wouldn't allow their women develop so that they can continually dominate them but I often tell women that these are issues you need to resolve during courtship because the same man who wouldn't allow you develop is the same person who will do everything to win the hearts of other women he considers developed outside. If he can stop you from going to school you can decide to bring the school to your house in form of books (at least he can't stop you from reading). I see a lot of women read but many read the wrong things like soft sell where you read about other people's gist. A wise man defined gossip as inter-meddling with information that you can't use or that has no relevance to your future and that is what many of us spend our lives reading.
In a recent interview with Ono Bello, Toke Makinwa opens up and talks about how she  found her love for the broadcast media at a tender age although she had to leave it and cater to other challenges life was throwing at her. According to her, getting back to broadcasting was as a result of persistently confronting the fears that stood in the way of her undying dream. The spotlight shone on Toke with the premiere of the late night show on seaside station Rhythm 93.7. The show which was tagged Rhythms of the Night was designed to attend to the needs of those who stay up late at night and enjoy smooth melodies that evoke a sense of peace, serenity and calm. Prior to this time Toke had briefly brushed up her presenting skills on Cool FM on a programme that came on during her transitory process from secondary school to the university. She left the media to go study overseas and entered into the banking sector on her return, much to the delight of her parents but the media kept calling and when the opportunity came to get back into broadcasting, she did not hesitated.The ex-banker took a plunge into the audio-visual electronic media when she got the chance to be the lead anchor of popular FlytimeTV show 3 - Live Chicks alongside radio presenters Oreka Godis and Tosyn Bucknor where she was able to take charge of a live interview and dish on news across the board from hot topics to real day-to-day issues. She recently furthered her exploration with the announcement of the launch of her top of the line video review and variety showcase VHS which she will co-host with Yomi Black. The show, she told OnoBello.com exclusively, will keep a lot of artiste, music video directors and stylist on their feet. While we inquire from Toke about VHS, we took the liberty also, to explore what it took to become "The Toke Makinwa" in this exclusive interview.
Tuesday, 26 February 2013

A video apparently showing seven French hostages kidnapped from northern Cameroon has been posted online, with a man claiming that a radical Islamic group from Nigeria holds them. The video, posted Monday to YouTube, shows two men, a woman and four children flanked by two armed men wearing camouflage uniforms. Another speaks in Arabic in front and says that Boko Haram has taken them hostage over the French military intervention in northern Mali. The unidentified man says Boko Haram wants its members freed in exchange for the hostages. He also threatens the governments of Cameroon and Nigeria. The vacationing French family was kidnapped in northern Cameroon last week. Cameroonian and Nigerian soldiers are searching for them in the arid, rural border region the two countries share in West Africa. So sad i pray they are found, imagine they were on holiday , these people dont know they are making the country look bad. God help us oh.
Awwwwww Baby Noah is so cute.
The head of the Kardashian clan reportedly wanted to take over responsibility for his day-to-day businees relating to endorsements and appearances - but the rapper is said to have turned her down. A source told US gossip site RadarOnline: "Kris has wanted to manage someone of Kanye's stature and talent for a very long time. She feels that it could open even bigger doors for her career, and she is always looking to expand her client base.""Kris has told Kanye that she would love to be his manager — even though he has a team in place. "She said she would be willing to start out representing him in new endorsements and his personal life as it pertains to the reality shows. Kanye politely declined though as he is extremely happy with his current manager, agent, etc.
Kanye doesnt like been told what to do, but good that he's putting his foot down else he would be controlled like a mule.
The Sun Newspapers UK.
Kim opened up to the new issue of US Cosmopolitan magazine, telling them: "[Marriage] is something I know that we both want in our future, but I don't have this sense of urgency about it." The Keeping Up With The Kardashians star has revealed that marriage is "something I know that we both want", although she's in no rush to walk down the aisle just yet. Well, she does have the small issue of her divorce from legal husband Kris Humphries to sort out first.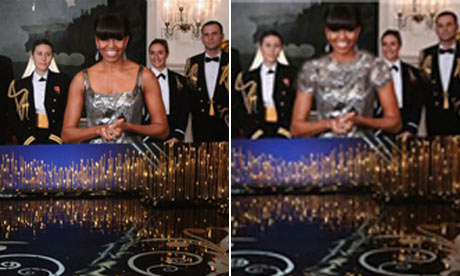 Michelle Obama's Oscars dress: what she wore (left), and what Iranians were made to think she wore (right).
Iran's semi-official Fars news agency Photoshopped pictures of Michelle Obama at the Oscars to conform to Iranian restrictions on images of the female body in the media. Fars, which is affiliated to the Islamic republic's elite Revolutionary Guards, redesigned the US first lady's dress so that it covered her chest and shoulders in a picture showing her announcing that Argo had won best picture, via a video link from the White House. Rules dictate that Iranian women shown on Iran's state television should have a hijab that covers their hair, arms and legs. The length of the censor's ruler varies for foreigners.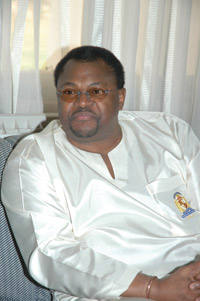 First of all, introduction…lol! Mention Adenuga, and the next thing that comes to mind is Globacom (Global Communications). But is this well-fed African all about Glo? Worth a head-spinning $4.3 billion, Otunba (Dr.) Michael Adeniyi Agbolade Ishola Adenuga (Jnr) is the 2nd richest man in Nigeria, according to Forbes. That makes him the richest Yoruba on earth (I once wrote a piece on Deinde Fernandez but he has refused to disclose his assets). This reclusive billionaire has one rule that no one can change: he will only get across to you when there is the need for it, but you cannot get across to him. And when he wants to get across to you, he does everything possible to track you down. Nobody in his office gets letters or invitation cards without earlier notice irrespective of where they originated from. You just can't reach him, and if you work for a courier company, it is nearly-impossible for you to deliver a package to his office. 
Punishing Your Man With Sex
I used to be a top management staff of a multinational and an associate pastor in my church but everything went down the drain and now I am left with nothing' I was doing extremely well until my company was bought over by a new company and they insisted on changing the entire management team which I didn't  have a problem with but the devastating thing was the way we were disgraced out of a company I labored so much to build with my colleagues''My wife was the happiest woman while I worked because I ensured my family visited 4 different countries every year and she had everything she wanted but all that changed as I could no longer cope with the standard of living I had set for the family and all my effort to get a new job has so far proved abortive so my wife became the bread winner and I must tell you that it would have been better for me to have died than be subjected to the inhuman treatment I receive from my wife'.

Please watch this interview i think shes trying to hard to justify her lifestyle, story you can try all you want you don't make sense just making a fool of yourself as always.
Jaden looks like a small young version of will and i used to think trey was his lookalike now am convinced its Jaden.
Justin Bieber was spotted out and about in London doing some shopping with pals wearing a gas mask but he wasnt hard to miss because of his large entourage and trademark hat. Once in the shop he removed his mask.
Weird of all things to use as disguise.