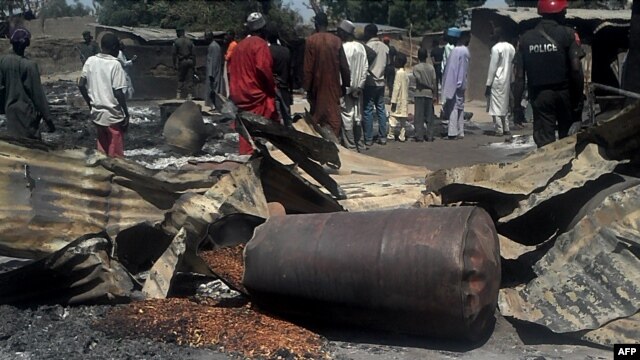 A Nigerian state governor says militant group Boko Haram is "better armed and better motivated" than government forces trying to stop their attacks. Borno state governor Kashim Shettima spoke to reporters late Monday in the capital, Abuja, two days after suspected Boko Haram fighters killed more than 100 people in the Borno village of Izge.
The governor said, "Given the present state of affairs, it is absolutely impossible for us to defeat Boko Haram." The military rejected the governor's comments and said it is gaining ground against the militants, who are blamed for thousands of deaths across northern Nigeria since 2009. Nigeria has declared a state of emergency in three northeastern states, including Borno, and launched operations to destroy Boko Haram camps. But large-scale attacks in the region have continued.
VOA.
Boko Haram Death Toll In February
I pray a solution is found for this blood letting.