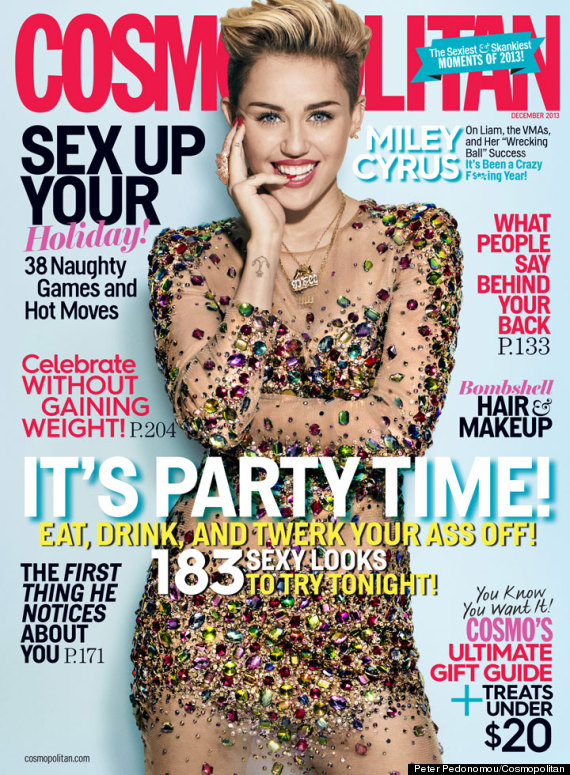 People were shocked by your VMA performance
–
but it was tame compared with the "We Can't Stop" video.
"When people started complaining about the awards show, I was like, 'Have you never seen the fucking video?' And what if I hadn't done that performance? The VMAs would have been bad. They would have been missing something. The show was kind of making fun of how serious the pop industry is."
How did you feel about the celebrities who dissed your VMAs performance?
"I don't really care. I think everyone would have given anything to be me at that moment, because I was being one hundred percent true to myself…and not many people can say that. At the end of the day, I would say I'm a nice person, and I take pride in the fact that I treat everyone really well, so there's no reason for anyone to ever come at me because I only want the best for everybody else. I have a song that's like, 'Stay in your lane,' because I'm not going to be you and you're definitely not going to be me, so don't throw shade. I don't ever throw shade at anyone."
Grab yourself a copy to read all about the interview.
Cosmopolitan Mag.