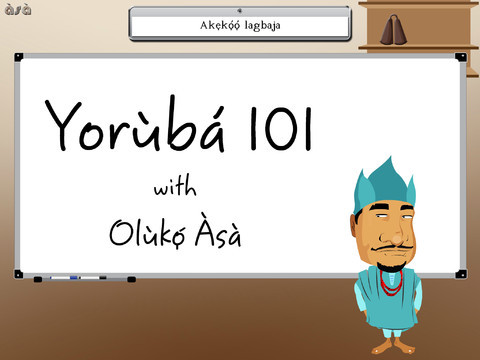 Yoruba101, a fun and educative app that gets young children and those who want to learn started on Yoruba language is now available on the Apple app store.
The language widely spoken in Western Nigeria, West Africa to some part of central and southern Americas is now available for iOS devices as featured on the Nigerian Apple's app store.
Oluko Asa (culture tutor), the takes users on a quest to get acquainted with the Yorùbá language using a combination of illustrations, text, voice and games, allowing users to get speaking their first words in minutes following through with Oluko Asa tested guidance to aid learning.
Yoruba101 is structured with an assumption that the user has no prior understanding of the language. Each module builds on the other providing the user with increased knowledge of the language. There is also an inbuilt feature that allows users monitor progress across every module. Its available for 69p. Very inspiring, go get yours.
CP AFRICA