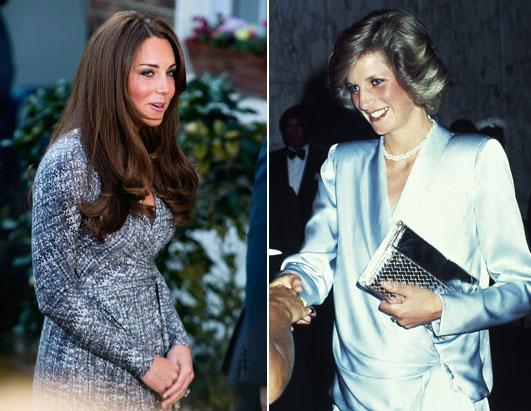 The Duchess of Cambridge, Kate Middleton, arrives at Hope House, in London, Feb. 19, 2013, left, showing a tiny baby bump.Princess Diana smiles at the premiere of the film "Indiana Jones and the Temple of Doom," in June 1984, when she was pregnant with Prince Harry.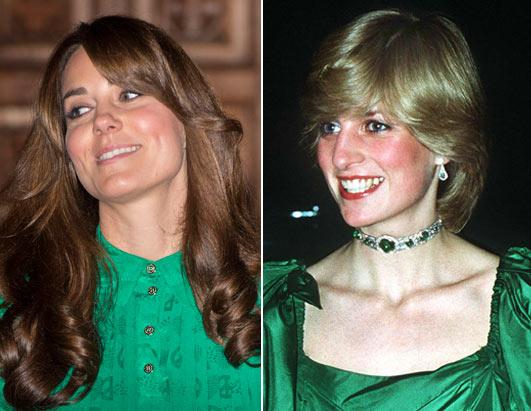 Kate Middleton donned a green dress to the official opening of The Natural History Museum's Treasures Gallery at Natural History Museum, Nov. 27, 2012 in London, England. Princess Diana wore a green gown to a charity concert at the Barbican, Nov. 1982.
Kate Middleton, the duchess of Cambridge, attended the Sun Military Awards Dec. 19 in a strapless black velvet Alexander McQueen gown that closely resembled a dress worn 30 years earlier by Princess Diana. Diana wore her gown, designed by her wedding dress designers, Elizabeth and David Emmanuel, to her first public appearance as Prince Charles' fiancee at a Royal Opera House fundraiser in 1981.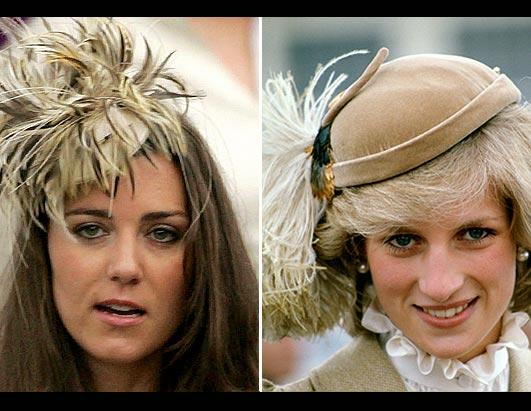 Being a princess these days is about more than wearing a glittery tiara. It all started with Princess Diana, who was known for her daring and nontraditional fashion choices. She often challenged the boundaries of conventional royal attire and the public loved her for it. Now all eyes are on Kate Middleton, the soon-to-be princess, who has a look all her own. Whether strutting the runway or just grabbing a bite, Diana and Kate both did it in style. Check out just how similar some of their outfits are. Kate loves the fascinator, a headband adorned with feathers that still gives the look of a traditional hat. This tan number looks lovely with her cream coat. Princess Diana, preferred the hat, topped with lots of feathers.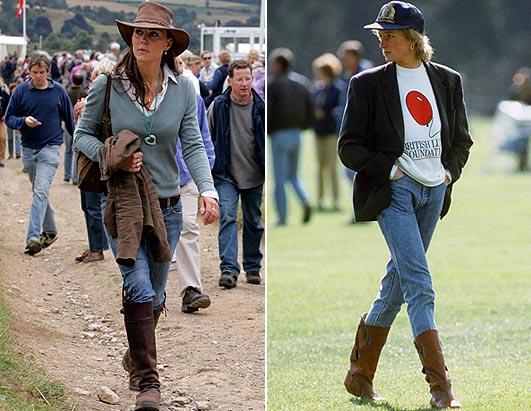 There are few sporting events that say royalty quite like a polo match. Here Princess Diana is dressed for comfort in jeans, boots and a casual blazer. Kate tried out a slightly more dressed-up version of the same outfit, adding a slouchy cowboy hat.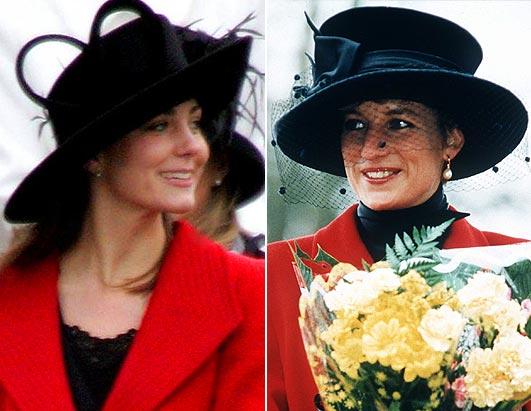 Princess Diana paired this bright red blazer with an oversized black hat. Kate tried out a similar look at with a knee-length red coat and an oversized black hat.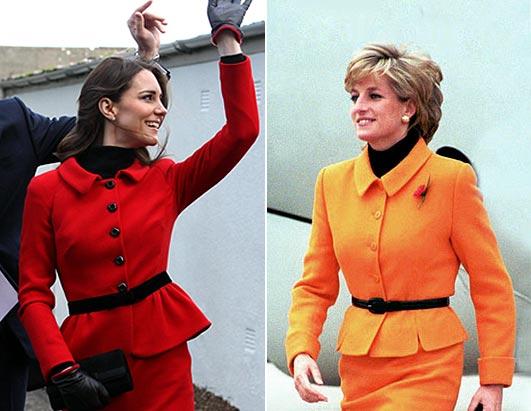 Princess Diana and Kate Middleton. This chic orange number flattered Princess Diana's figure without being too revealing. When Kate tried this red suit she dazzled the crowds.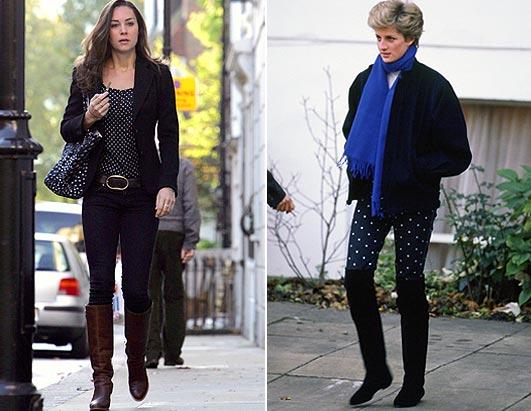 Princess Diana and Kate Middleton included. Both ladies dressed up a simple outfit with a dash of polka dots. Princess Diana is shown wearing polka-dotted stretch pants and Kate is seen in a loose-fitting dotted tank.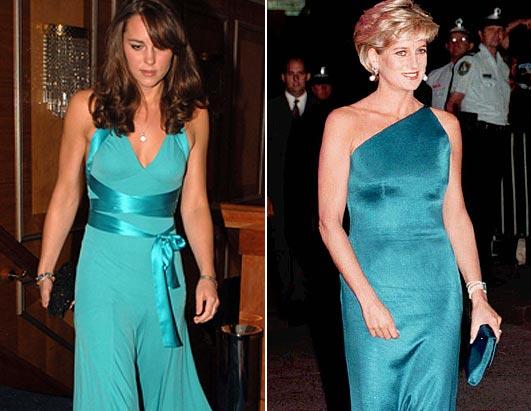 Kate was spotted wearing this tied number with a satiny ribbon and Princess Diana showed off her arms with her elegant fitted dress.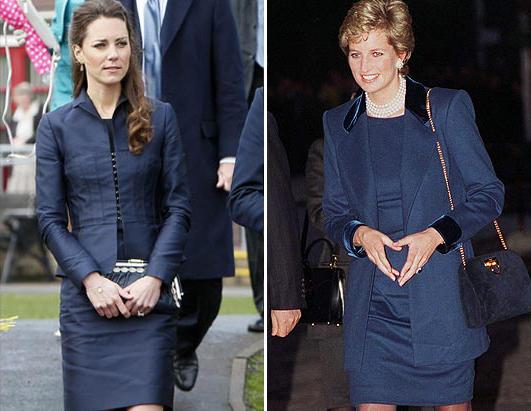 Here Princess Diana couples hers with a loose blazer while Kate paired hers with a sculpted jacket.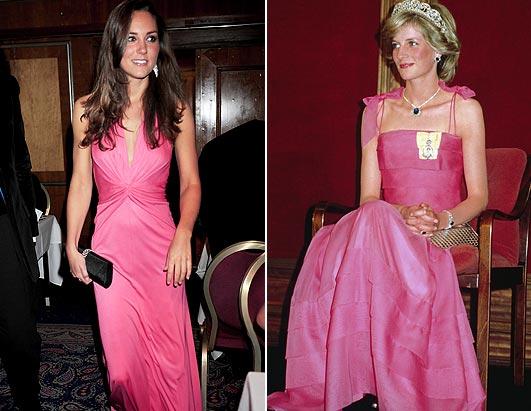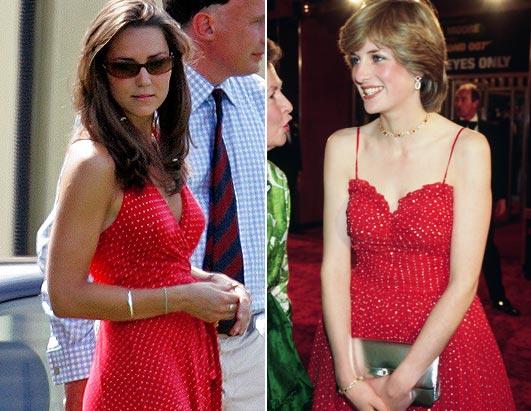 Both are seen here giving red and white polka dots a try.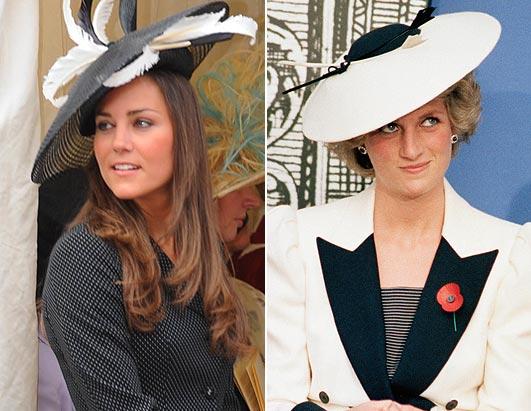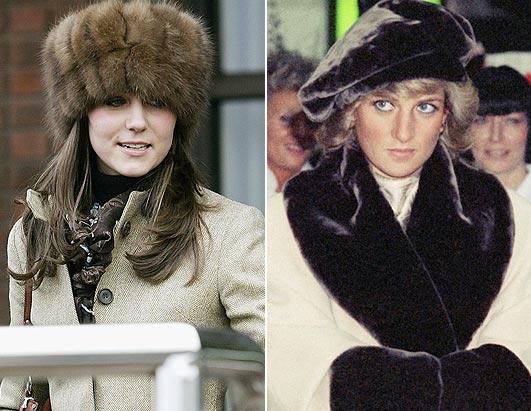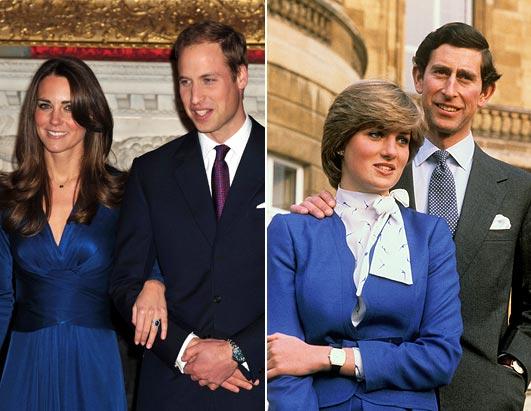 ABC News.